Some time ago I found a somewhat old Netgear Switch.
24 ports
10/100/1000
Managed
Double SFP!
Well, the first port is broken :)
And it's too loud! In our lab we have already a file server and an UPS, powered 24/7.
This is the fan that make so much noise: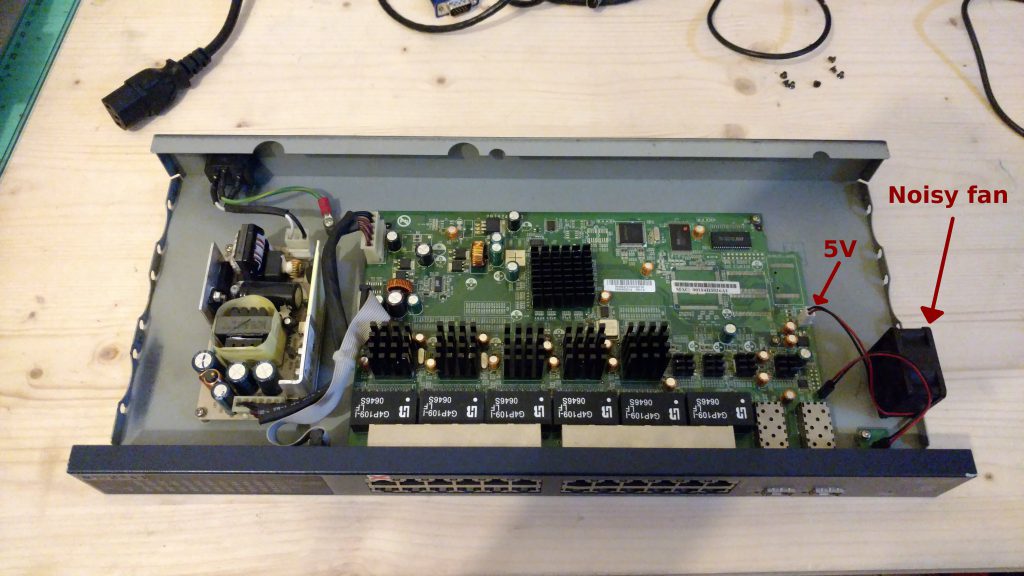 We need a solution to reduce the racket:
Reduce the RPM? No, someone told me that there won't be enough air intake to cool down the heat sinks: those can be very hot!
Find another fan, same sizes but more quiet? I've could buy one, but we have plenty: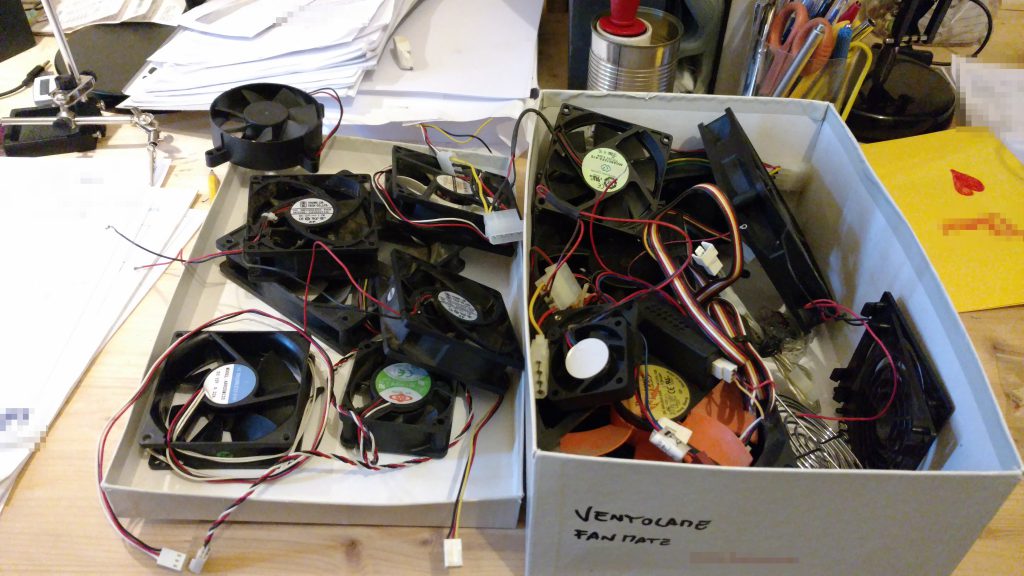 Remove the original fan and apply some new tech :P
The old fan power source is about 5V, but I've chosen to not care much as long as the new fans move air.
Pros already love me!
Let's begin with some tough work.
1. New holes on top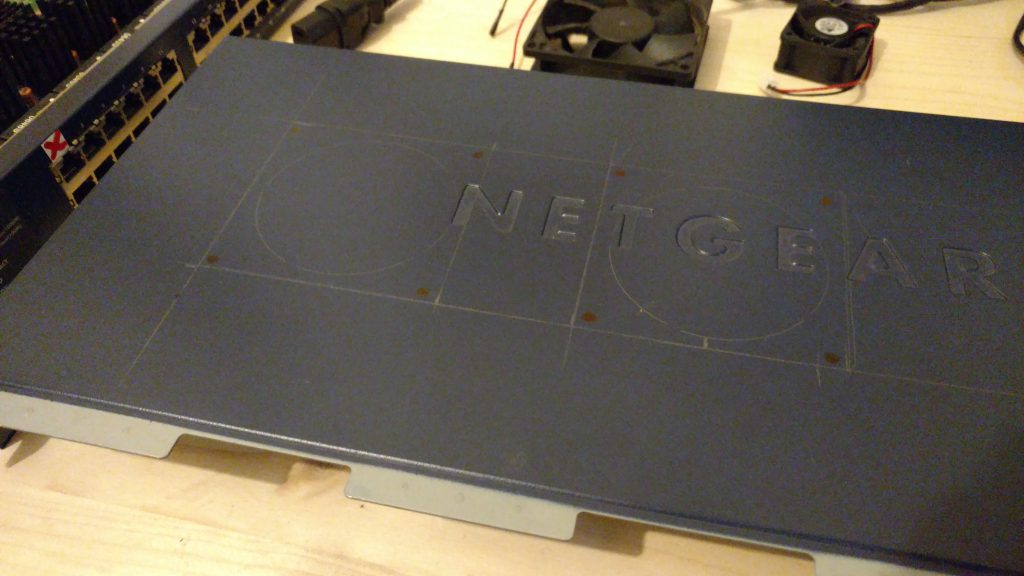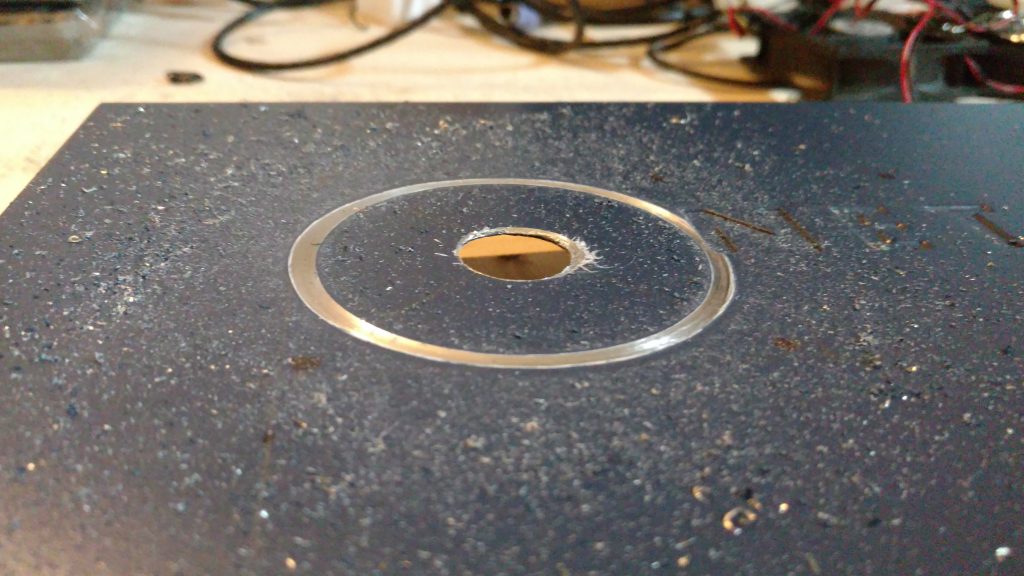 2. Mounting new fans and cabling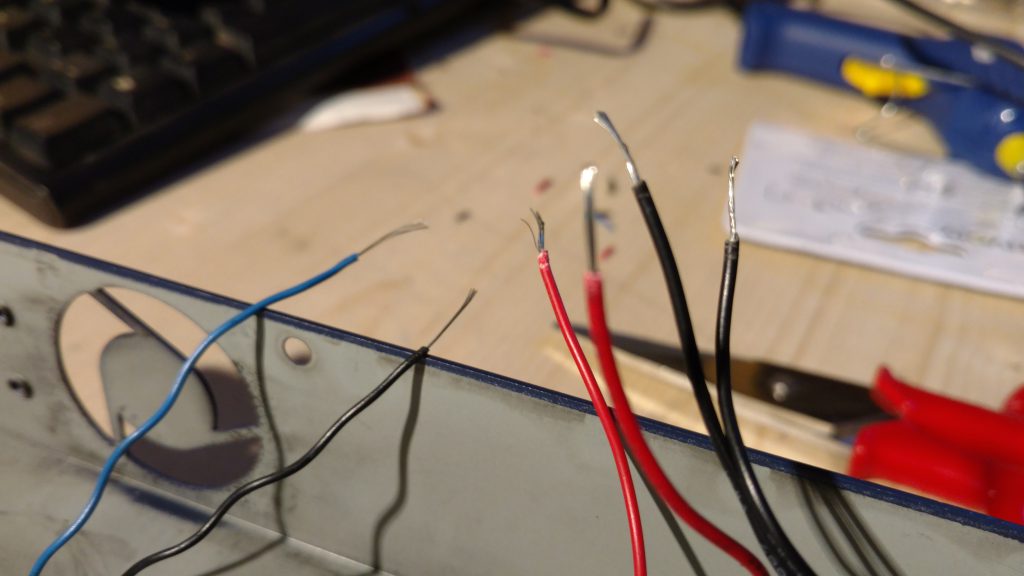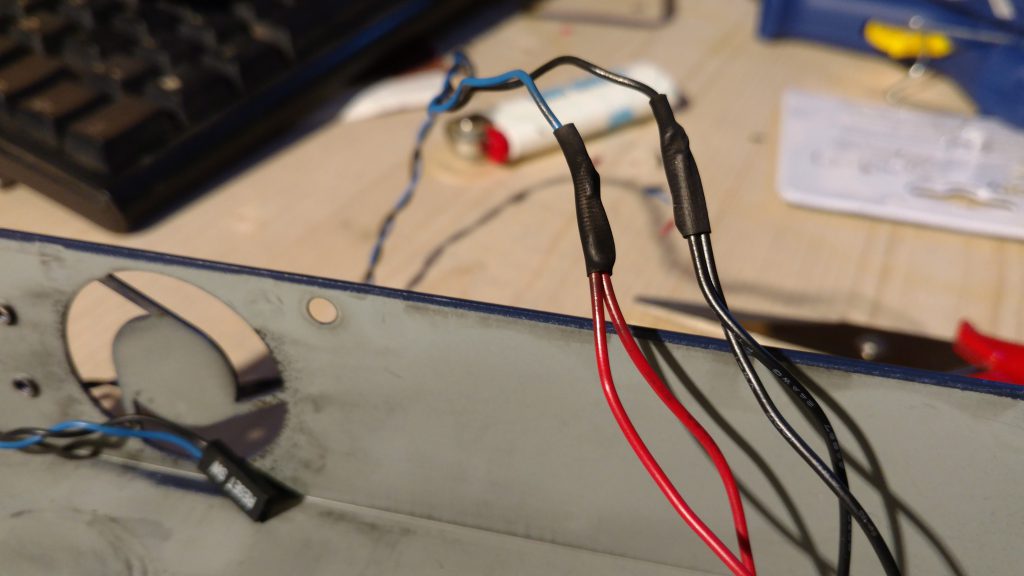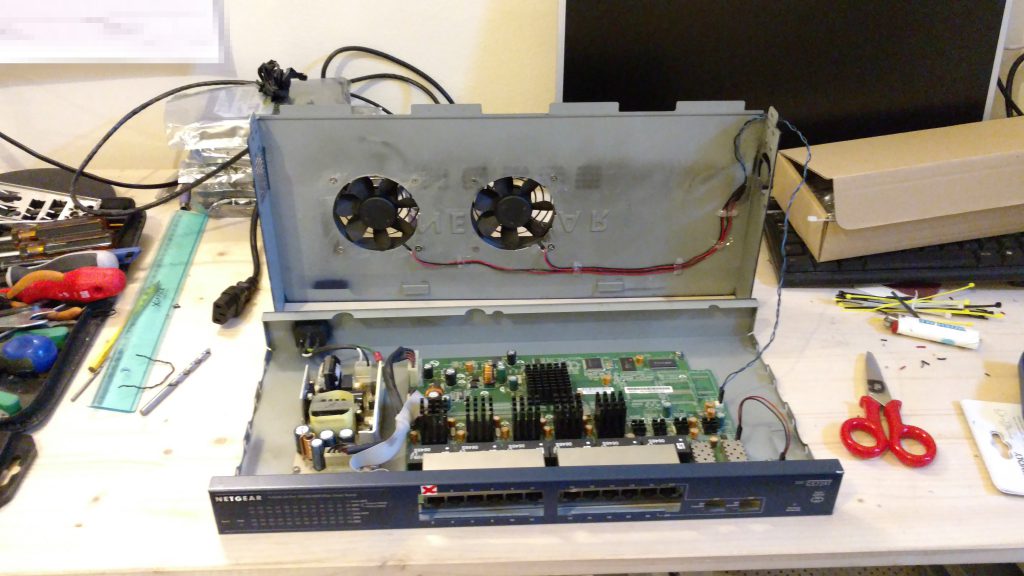 3. Results: